"It is the child who makes the man, and no man exists who was not made by the child he once was."
-Maria Montessori
Did you know: On average, you will eat 12 pubic hairs in restaurants each year! Bon Apetite!
Thought of the day: Haha, I'm still thinking of the "Did you Know" and how gross that is and how I don't think I'll be eating out for like a week now.
I tried to put a lot of pictures for you cubicle warriors so you can enjoy your friday; and for everyone to look at if bored on the weekend. How cocky of me huh, like I expect you to read my shizz when you're bored on the weekend. Ha, great!
Is anyone down to watch an Arena Football game? Tickets are cheap and I think the San Diego Shockwave are killin it.
-Alvinism of the Wildboyz
-
I got you something!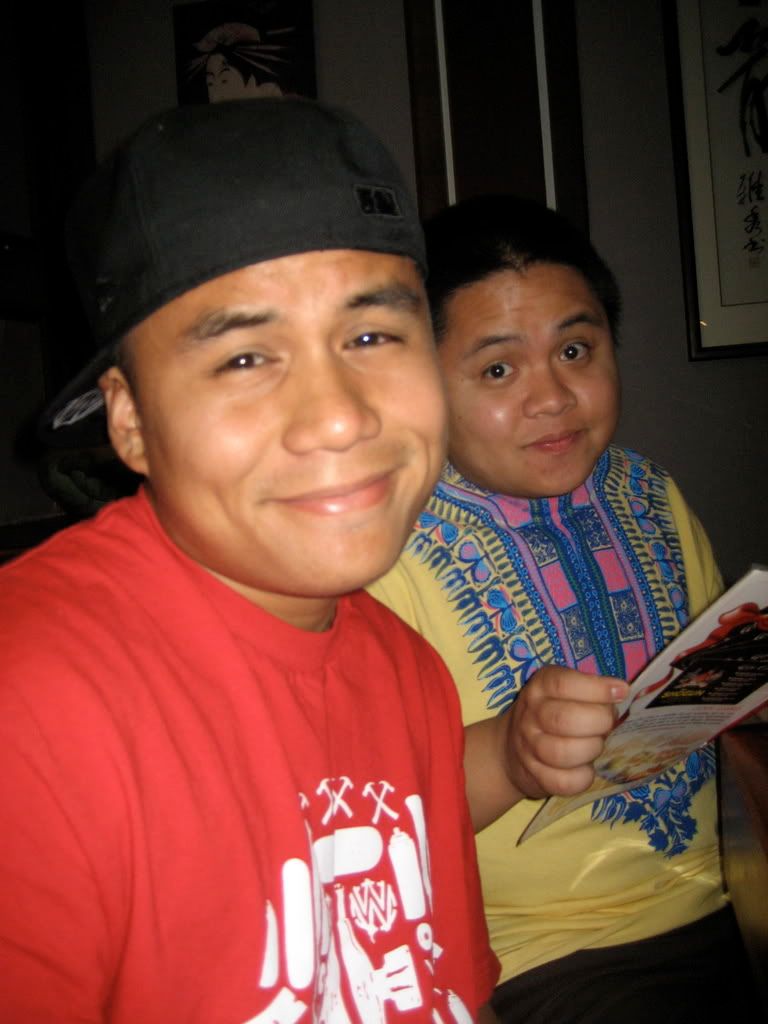 Oh wait, it wasn't a date of just Preez and I , it was for Jojo's birthday. I have no idea why we always take this picture.
Afterwords, we all rolled to La Jolla Brewhouse for more fun. I don't know how I got up there, but there is a customer tipping! Oh wait, its JR!
I should just make a career of this. First La Jolla Brewhouse, then House of Blues!?! Ollie send me the pics!
Sorry Karen and Christian but after a week of civil life, all 3 gold fish are dead, rotting and stinking up the place. RIP. (Good news is that "Lucky" is live and well!)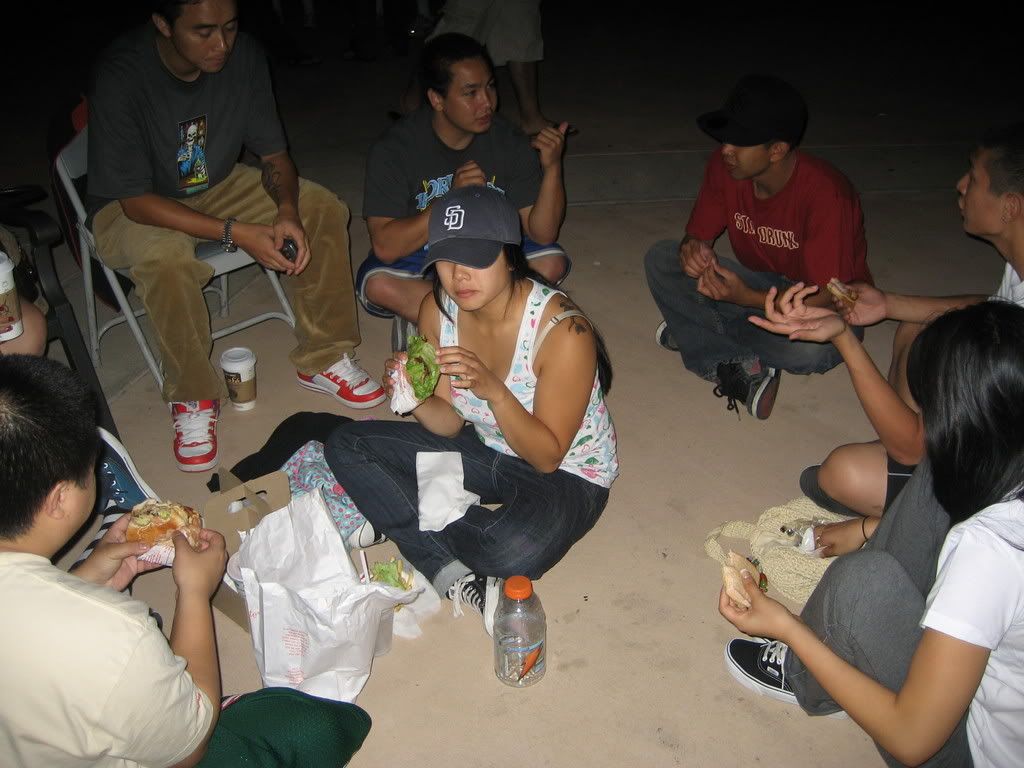 15 friends went to watch the midnight showing of THE TRANSFORMERS! Who's down to watch it on Friday again!
Lets try to remember everyone: Ojay, George, TJ, Rose, Fatch, TK, Althea, Shalihe, Willy, Fredo, Fredo's little one, Kimtan, KJ, Ollie, and yours truly.
Kanye West + Akira + Daft Punk = this music video

www.wbz4life.com
www.mavyn.com
www.willysantos.com
www.tmdance.org