"The only thing that overcomes hard luck is hard work."
-Harry Golden
Did you know: Over 10,000 birds a year die from smashing into windows.
Thought of the day: Wassup ya'll, I thought I'd start your week off w/ a bang and a lot of pictures to look through so enjoy! Have a happy Munday!
Saturday was long but fun day consisting of probably the best Padre game I've ever watched. Milton Bradley's #2 on Sportscenter catch, seeing Trevor Hoffman close out a game, high scoring game 8-5, lotsa food and beer and ice cream, and of course the big W!
Afterwords Preez, myself and her family ate at Phil's BBQ and boy was it good! Plus is so much you can share if you want or if you got a big appetite you can grub on your own. Needless to say, food coma jumped in and kicked my @$.
Sunday equals work all day and then Transformers again!!! Still love it! Peace. Love. Faith.
-Alvinism of the Wildboyz
-Woodgee! Woodgee! Woodgee!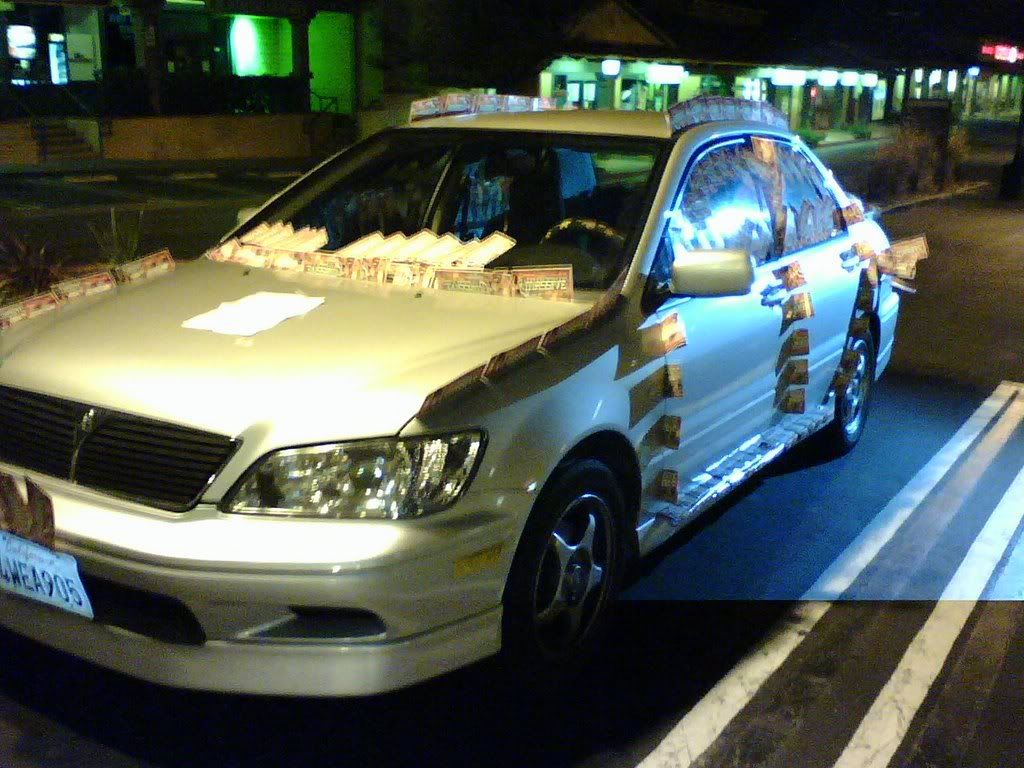 This is an old photo of Althea's car when we got back and some of our friends put flyers all over it! Sugoi!
Nuff said.

www.wbz4life.com
www.mavyn.com
www.willysantos.com
www.tmdance.org