"Television has proved that people will look at anything rather than each other."
-Ann Landers
Did you know: The first product to have a bar code was Wrigleys gum. (Willys Workshop has moved on up and now has scanners so we can scan in any item you have)
Thought of the day: Working over 50 hours a week can be draining, but it doesn't seem like it if you really enjoy your job, or jobs. As for me, I'm working well over 50 hours but I still enjoy coming into work and dealing with the kids or putting together skateboards.
Sorry to all you Laker fans. Kobe time just wasn't enough. Maybe next year...as Borat said...."NOT!!!"
Random thought of the day: Have you ever poked yourself in the eye when you were trying to feed yourself? I have. Don't ask unless you wanna hear the dumbest thing ever.
-Alvinism of the Wildboyz
-Hiding until Sunday
Preezy and I had to wait for our room to be ready so we waited for her parents. Yeahs I said it, "we waited for her parents" Read on suckas.
Its cuz they were Diamond members so we got to go in w/ them and hit up an open bar and appetizers. Yeah I said it "open bar" in Vegas. So we got started pretty early.
But we're chickens so we didn't ride any of the rides. But it was totally awesome at night and you can bring you drinks up too. Yippee!
We stayed at the biggest room I've ever stayed in. It was in Caesar's and drank a lot of daiquiris from Rockhouse. They made me sick after a while and I had to throw up in Planet Hollywood also known as Aladdin.
Walking around I was tell Preez that I should have brought some stickers and BAM! I spy one of the new stickies.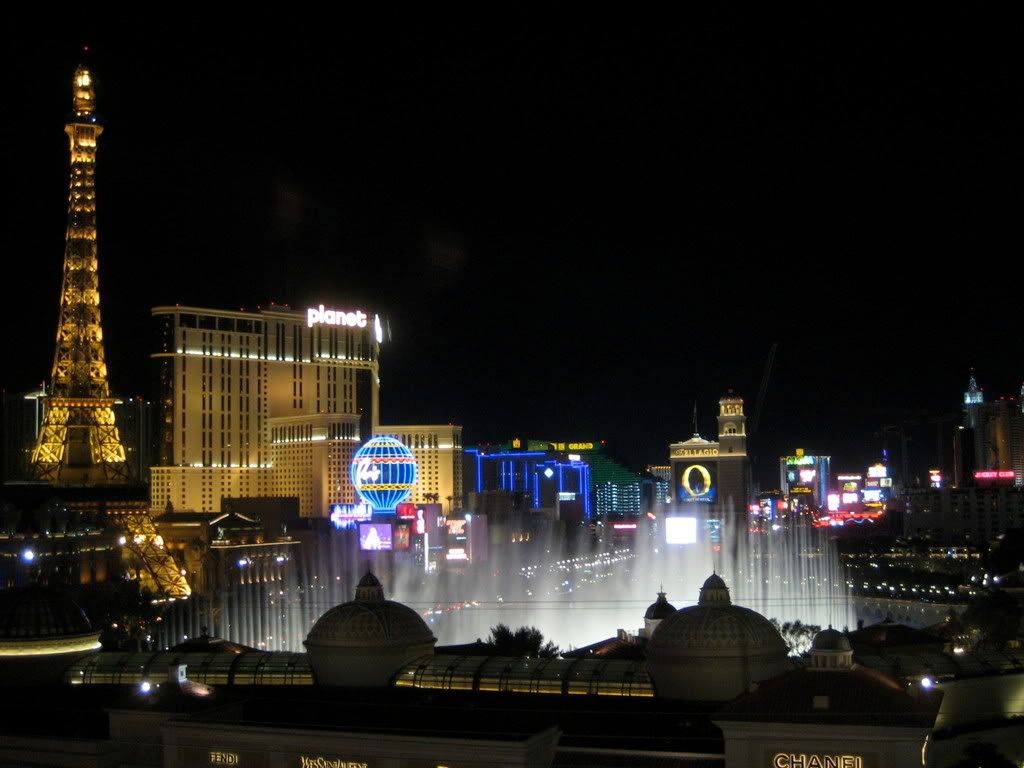 We had a view of the Bellagio water show anytime we wanted, day or night. It was a huge room w/ dope view.
Daytime!

www.wbz4life.com
www.mavyn.com
www.willysantos.com
www.tmdance.org