"There's the bathroom, I can help you in there."
-Willy Santos to Ollie Neglerio
Did you know: Willys Workshop Mira Mesa has officially opened! Come by and check out the shop. The hours are the same as Willys Workshop Rancho Penasquitos.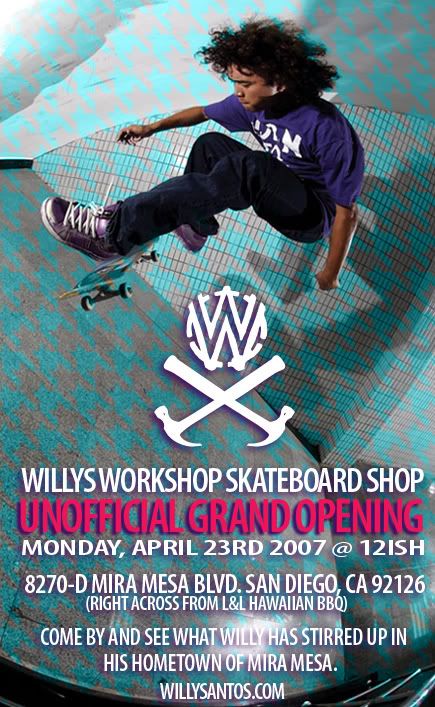 Thought of the day: This week is super awesome cuz we're going to Las Vegas! Anyone else wanna go? We have a free room at Caesers! Hooray for exclamation points! AND CAPS LOCK!
AND BOLD FACE!
Okay whoa, that was weird, I just totally went off on a tangent. Anyhow, yeah, if you wanna have dope random weekend lemme or Preezy know if you wanna join us!
Random thought of the day: Soleil Moon Frye should make a comeback. Aka Punky Brewster
-Alvinism of the Wildboyz
-Feeling better!!!
www.wbz4life.com
www.mavyn.com
www.willysantos.com
www.tmdance.org