"Any piece of clothing can be sexy with a quietly passionate woman inside it."
-Anonymous
Did you know: Karoke means "empty orchestra" in Japanese.
Miss Philippines won Miss Photogenic. Proud.
Miss Japan won 2nd place!
Thought of the day: The weekend is coming and I'm hella stoked cuz on Monday after work Vince, Paige, and I and whoever else are gonna go to a karaoke bar and on Tuesday we are gonna hit up Minoh where they have an Insect Museum, some waterfalls, and monkeys that you come up to you. Maybe it'll be like Nara's deers but monkeys! Sugoi!!! Peace. Love. Faith.
-Alvinism of the Wildboyz
-
I'll see you this morn...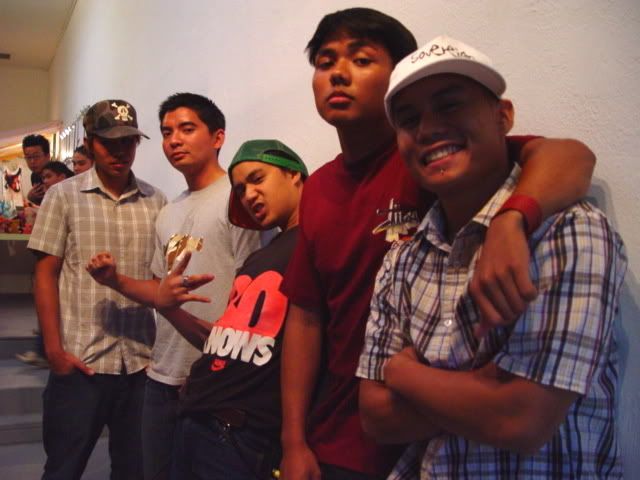 This is an oldie but goodie of some of the WBZ at a Jon Phenom show in LA. Preezy likes this pic. Sorry no pics of Japan, I'm in the middle of the workweek. Have a safe and fun time at HOB.
www.wbz4life.com
www.mavyn.com
www.willysantos.com
www.tmdance.org