"He who knows one knows none."
-A quote of a quote from the book I'm reading. Its about Bushido (like the teachings of the Samurai) Am I turning Japanese or what?
Did you know: Eddie and the Local Hero crew are having another release party on Monday so come and support my best friend since Preschool!!!
Thought of the day: Gotta go to work soon, I hope ya'll enjoy the random Alvinism and pictures. Work is dope. And guess what. The Foo Fighters are playing here in December. Who gets to say they watched to Foo Fighters IN JAPAN and IN A CASTLE!!!! Yup, the Foo Fighters are playing at the Osaka Castle on Dec. 5th, wish ya'll could be here! Peace. Love. Faith.
-Alvinism of the Wildboyz

-Sooner than Later
This wasn't part of Preezy's birthday gift, but I just wanted to send flowers from Japan. Well, they're not Japanese flowers, but I ordered them here. Does that count?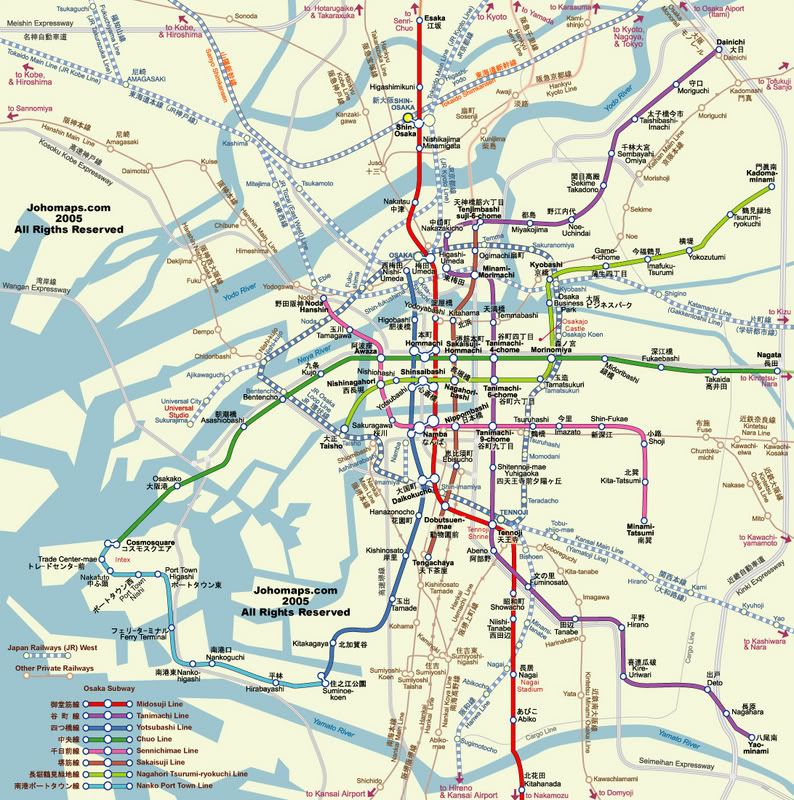 This is a subway map of Osaka. I live near the botom left off the dark blue line, Yotsubashi, off the Kitakagaya exit. Vince lives off a train line so you can't really see it, just imagine a little bit to the right. Not past the red Midosuji Line though. Yeah around there. You gotta love directions here in Japan.


www.wbz4life.com
www.mavyn.com
www.willysantos.com
www.tmdance.org