"Do you have Moldy Dick?"
-One of Vince's students. Vince was teaching a lesson on how to ask for something politely. His scenarios was to ask for a book and said, "ask for Moby Dick" and the lady asked the man, and these were the words that came out
Did you know: White day here in Japan is similar to our Valentine's day. But here on White Day men buy gifts for the women, and on Valentine's Day the women buy things for the men. Or is it the other way around. Hmmm....
Thought of the day: You wouldn't believe me if I told you that Vince and I had the best Mexican food we've ever eaten, besides TJ tacos or homecooked authentic stuff. But anyhow, Vince and I ate at this place called El Pancho's and boy it was legit Mexican food and the meat was marinated to perfection. I have just found another advantage that Japan has. How can they do that to our food specialty? The funny thing is that in Daygo, sometimes in a Chinese or Japanese restaurant its a Mexican cooking, but over here it's a Japanese dude cooking up my beef enchilada!
So the original plan to go to zoo was foiled because the zoo was closed. But its okay maybe it wasnt worth the 500 yen cuz its only 500 yen. Plus no one ever recommends it and when I told my students that I might hit it up, they chuckled. But Vince and I made it out just in time to see around but glad we didn't get in cuz we used it for a more dire need. More food! Read on suckas!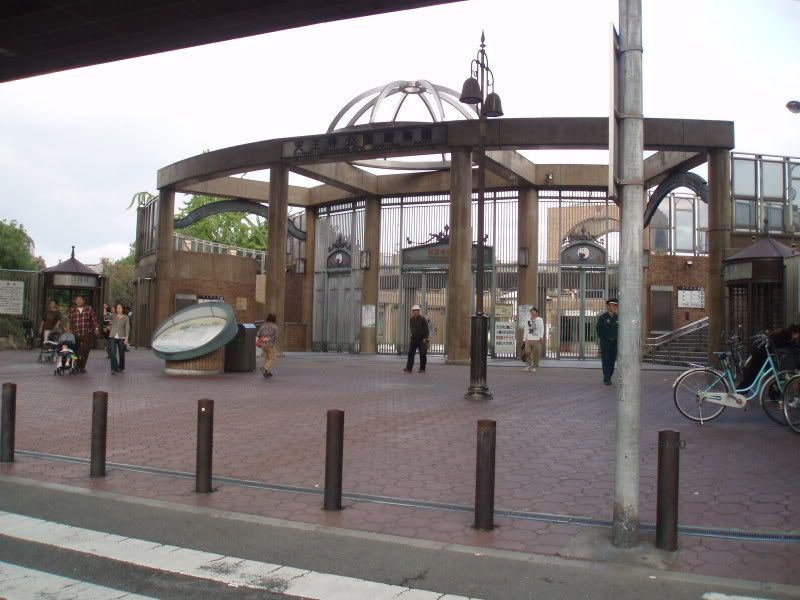 Its kinda weird how a zoo keeps its animals all chill in the middle of the city and next to a train...Hmm...
We also ate at an All-You-Can-Eat Shakey's Pizza and boy was it worth it. Can you imagine calimari pizza, potatoes and eggs pizza, desert pizza, salad, potatoes, rice and curry, and so much more! Boy oh boy Im getting fat again! Yippee for good eats!
I'm a porky porker and dang proud of it! Fetch!
Yeah so today was the most I've ever eaten here in Japan. The Mexican food ranks among the top 10 foods I've ever eaten. Round up the top 3 are the Kobe beef, the dinner at Grant's house with his Japanese wife, and Ray DeGado's with Preez and Lai. Thank you friends. I hope everyone is enjoying the the updates. Peace. Love. Faith.


-Alvinism of the Wildboyz
-Intense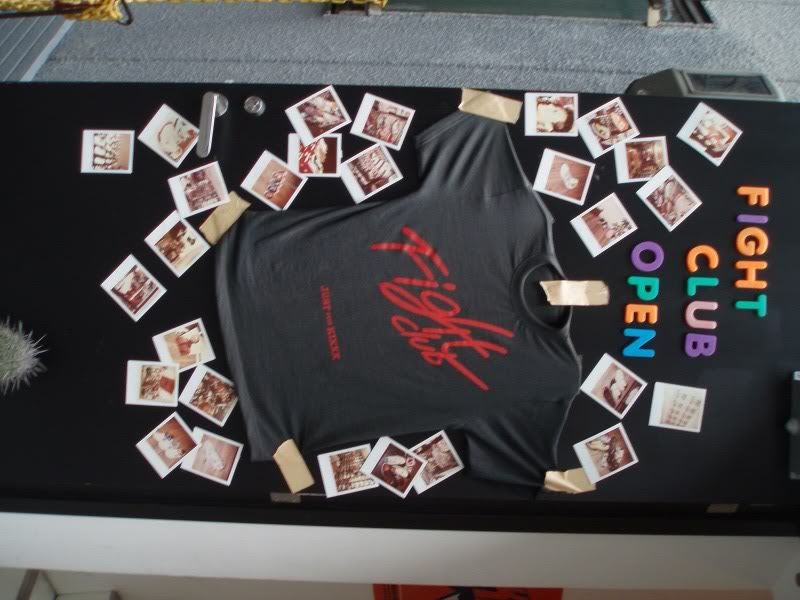 There are some retro shoes up there. Another cool thing about Japan is finding the randomest stores at the randomest times. My new tactic is not to buy until a week to see if there is better or cheaper out there. I have that luxury of living here but if you just here for a week, by all means enjoy!
Even on a Wednesday night, the streets are packed in this covered shopping mall in Shinsaibashi, people are shoulder to shoulder.
We went into a store called Tokyu Hands, its a craft store but has everything like Wal-Mart and Home Depot and Michaels put together. 8 floors of madness! These magnifiying glasses are sagoi!!!
Sometimes I talk too much. I guess Vince got fed up with me and was about to hit me with a brick. If you wanna see the video, IM me and I'll send it to you.

www.wbz4life.com
www.mavyn.com
www.willysantos.com
www.tmdance.org