"Yippee and Uhh oh!!!"
-Alvin in reference to my did you know.
Did you know: Today here in Japan, it is monday and officially Vince and I's first day of training. We will be training together at the same station in Namba at 1230 for the first 3 days then we are off to our own seperate workplaces. Yippee and uh oh, here we go!
Thought of the day: Today was the first day I stayed at home. It was really cool though cuz I got to video chat with Apreezy for a little over 5 hours. I'll see more of Japan soon enough and there is a lot more to see when I just walk around so staying at home and getting ready for my first day of a full time job was grrrreat!!! Except I did go to the grocery store and bought more food because I need to start saving because the travel from home to work and back in 960 yen a day, and we don't get reimbursed until our first paycheck which could come in about 5-6 weeks! Ay yai yai!!! No more eating like I'm vacation or drinking randomly just because I'm here in Japan. Speaking of eating, today was the first time ever cooked fish!!! It turned out okay cuz I didn't really know what to do so I just threw some seasoning, pepper and soy sauce then threw it in the pan. It went well with the Ramen.
-Alvinism of the Wildboyz

-Can't wait to make the "hot" face for yah. :)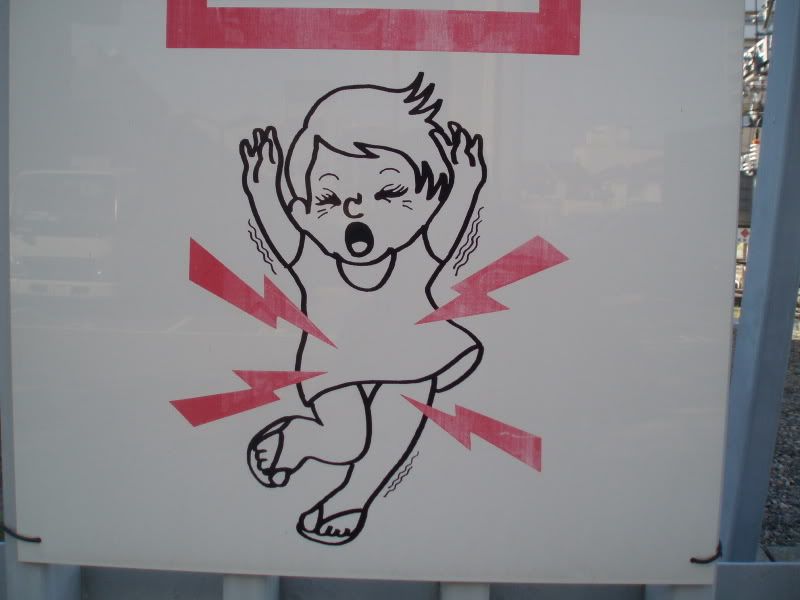 This is a sign by Vince's apartment, its by an electric box but it's kinda funny and/or disturbing? What does it mean "beware of shock?" or does it have something to do w/ an upskirt of a little girl? Gross.
This is me on top of a building, they built a garden on the rooftop of the OCAT station, its pretty and pretty impressive. Only 100 yen to visit, sweet. That is sooo fetch.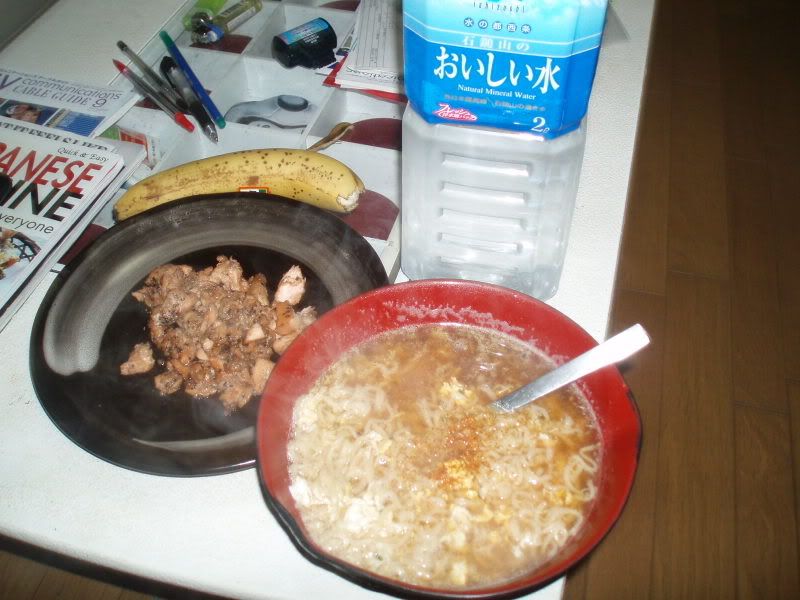 This my first complete homemade din din in Japan. Fish, Ramen, banana, and water...I'm starting to feel my body not feel so polluted w/ fatty and fried foods. Hopefully I lose some weight and this tire around my belly.
www.wbz4life.com (Ollie is it almost done? No rush, thanks man.)
www.mavyn.com
www.willysantos.com (if you watch the video, you will see both Lai and Ollie in it!)
www.tmdance.org