"Goodness is the only investment that never fails."
-Henry David Thoreau
Did you know: Vince and I are both placed in Osaka, Japan. He is in the city of Sakai and I am in the city of Suminoe.
Thought of the day: Today I work all day at the shop so please stop by and keep us a lil company if you like. Tonight also is the party at Excelsior in La Jolla if you need something to do tonight. Keepin this short cuz I don't think as many people read these on the weekend. Most people, I think, read these when they have time at work. You can always go back and read oldies or browse the websites below if you bored. Okay, see ya'll tonight and all next week. Peace. Love. Faith.
-Alvinism of the Wildboyz and Mavyn
-time to start building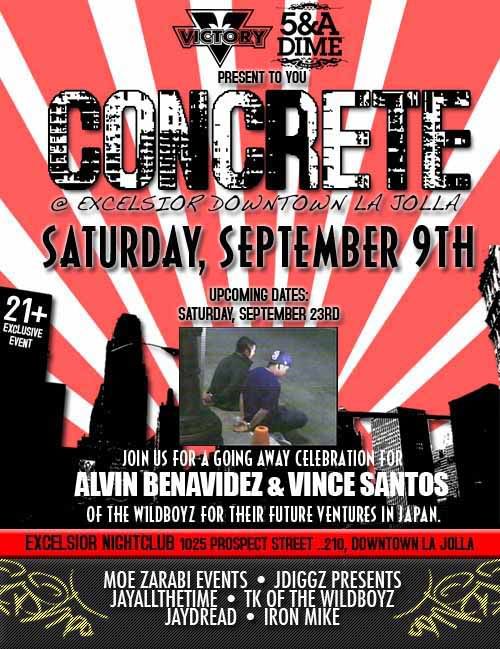 www.wbz4life.com
www.mavyn.com
www.willysantos.com
www.tmdance.org