"A man travels the world over in search of what he needs and returns home to find it." *wink *wink
-George Moore.
Did you know: Patrick Dempsey was once a nationally ranked juggler. I know you're thinking, "what movie or show is that guy from"? He's from
Grey's Anatomy, Can't Buy Me Love
, and
Mobsters
.
Thought of the day: Little Miss Sunshine is a great great great movie. It's not Adam Sandler or Jim Carrey funny, its more like the humor you'd find in Prime or Lost in Translation, not slapstick but more subtle. One dollar beers at Applebee's is great also but the atmosphere is a lil weird; but if you got good friends and company it's always a good time. It's even weirder that we saw my dad there after I had 4 to 5 beers. Whoops. Today Vince and I have to go back up to Los Angeles to pick up our passports and work Visas. Ho hum, so much driving. Today might be busy, here's a rundown: drive, drive back, shelves, shop, batting cages, move, and spending more time with homies and my main squeeze. I gotta get ready to go to Vince's now. Sorry for the short Alvinism, I'm in a hurry. Peace. Love. Faith.
-Alvinism of the Wildboyz and Mavyn
-
Shopping, I promise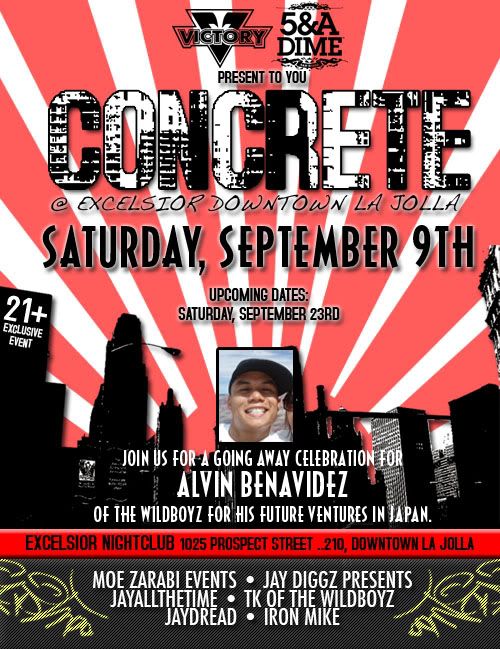 I'll see ya'll there. Vince said he might be able to make it so please stop by and say hello, enjoy a few drinks, and throw up with us over the railing. Don't forget about the 16th at La Jolla Shores for our Beach Bonfire Bon Voyage Bash. Thanks.
www.wbz4life.com
www.mavyn.com
www.willysantos.com
www.tmdance.org