"A goal without a plan is just a wish."
-Antoine de Saint-Exupery (1900 - 1944)
Did you know: Supposedly Pluto might not be a planet! (Do you know what this does for the world! Now all the textbooks and maps of the galaxy have to be changed, all the kids that ever made a model of the galaxy or won a prize for it are now seen upon as followers of incorrect information, and Goofy's dog has to have a new name too! J/K Dang, the world is coming to an end, what's next? We're really on the moon, government spy planes are flying over our head beyond sight, or our pets are really cyborg aliens from another planet here to infultrate our lives and gather information before the takeover!?!....Sorry, I kinda went off on a tanget, where were we? Oh yeah, move on to the thought of the day.)
Thought of the day: Work at the shop was cool. The bboy jam at Mira Mesa was cool. Poker at Ronnie's cool. Overall it was a pretty cool day. Now I hope too see ya'll tonight at Excelsior in La Jolla w/ the Wildboyz! It should be friggin dope, someone just make sure that someone doesn't overload on Hennessy please. Thank you. Then tomorrow is Team Millennia's Summer Intensive, does anyone wanna go cuz I have a couple extra tix, and you get a Mavyn/WBZ shirt. Holla atcha bwoy! Then on Sunday is the playoffs for the Wildboyz, please come and support as we look to defend our division championship!
Directions to Sunday WBZ Football game: 15 S, 163 S, 52 W, 805 S, exit Balboa make a right, left on Charger Way, on the left side. Look for us in the Purple Shirts.
Peace. Love. Faith.
-Alvinism of the Wildboyz and Mavyn
Oh my god. Oh MY god. ooooh my ghhaaaaaadddddddd!!!!!
Okay, I never really looked at the little hits on a flyer of who was throwing it, did you? Apparently, people do...so when you see the WBZ logo on any of the flyers you can look forward to a good time. I'll see ya'll here and at Excelsior tonight hopefully.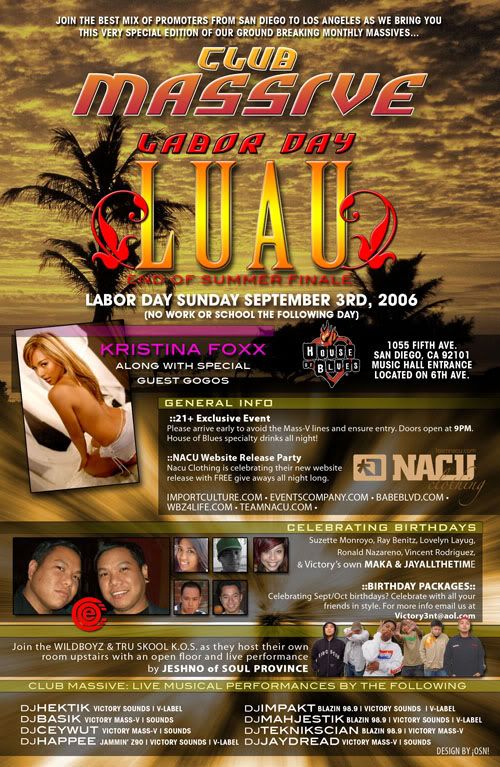 This event is gonna be dope. Come on now, everyone on this flyer has been our friend since high school or college so I expect ya'll to be there or be smacked in the face by a by big black elephantitis balls.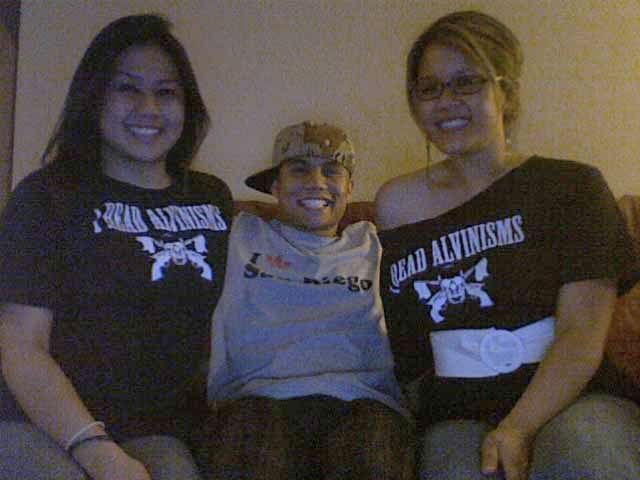 This was totally uplanned and unexpected. Two girls wearing my Alvinisms shirts...I love this job. This is Rae Rae aka Baby Rico aka Raelynn and Apreezy aka Preezy Preez aka April Joy.
WWW.WBZ4LIFE.COM
WWW.MAVYN.COM
WWW.WILLYSANTOS.COM
WWW.TMDANCE.ORG