"Don't ask what filipinos can do for you? But ask yourself what can you do for filipinos."
-white boy Justin Coyle from the shop
Did you know: There are over 200 tiny seeds in every strawberry. Courtesy of Mary, thank you!!!
Thought of the day: Here's a helpful tip to stay happy. Live and learn. Never stop learning...Today I worked at Jennys donut shop located right next to Cotijas in PQ, it was fun fun fun!!! Time to shower and go to work at the shop! Team Millennia Dance Center's third annual Summer Intensive is on August 26 and look forward to a Wildboyz/Mavyn collabo tee!!! Peace. Love. Faith.
-Alvinism of the Wildboyz and Mavyn
This is little Nolan bustin a heelflip at Willys miniramp, that thing is hella fun to skate. Visit www.willysantos.com. Oh yeah, he's only like 11 or 12.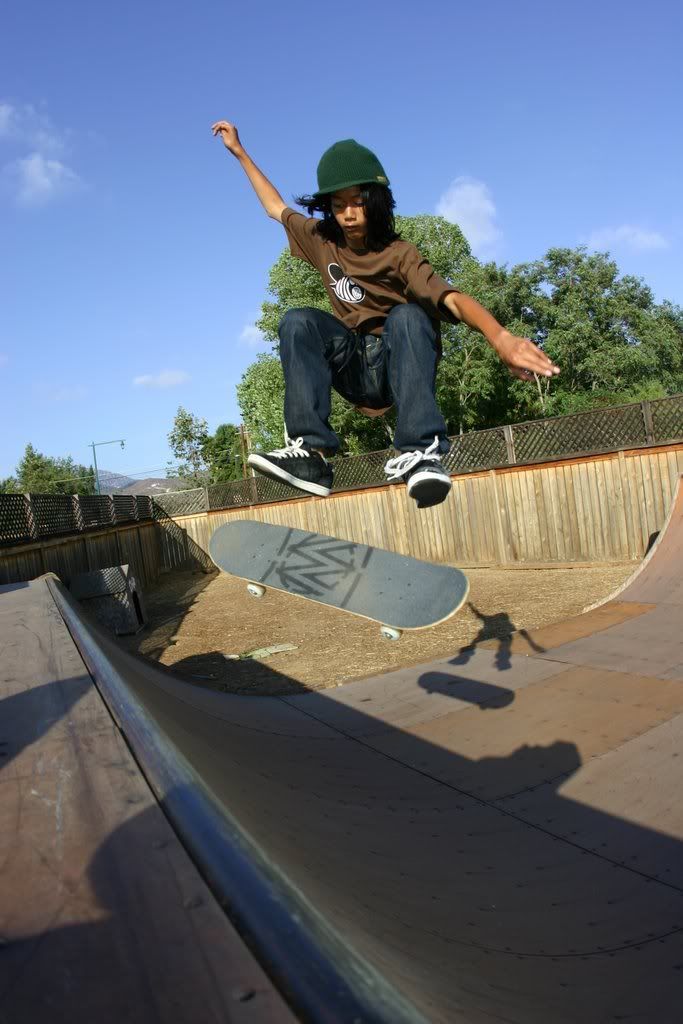 This is Chris, he rides for the shop too, he's busted frontside flips and is only like 12 also. These crazy Mira Mesa kids are well......crazy!!! You know the site...www.willysantos.com
www.wbz4life.com
www.mavyn.com
www.willysantos.com
www.tmdance.org