"Magnificent..."
-...
Did you know: The Wildboyz won both of our games yesterday making our record 7-3 and securing second seed in the playoffs. Check out FASports.com for stats and pics.
Thought of the day: What's better than winning? Well, winning twice. After a long hard night of drinking and finding drunk friends on freeways, the Wildboyz team still managed to win two games with only 5 players yesterday. Two weeks from now the Wildboyz football team will play for the league championship so try to make it out and support your local Wildboy. Ah, don't forget about the soccer team has 3 our players on it; Fatch, Allan, and Chris who play on saturdays. The video is underway and some have seen it and like what they see, look for it within the next weeks or so. Peace. Love. Faith.
-Alvinism
Willy loves Judo Airs, especially on www.willysantos.com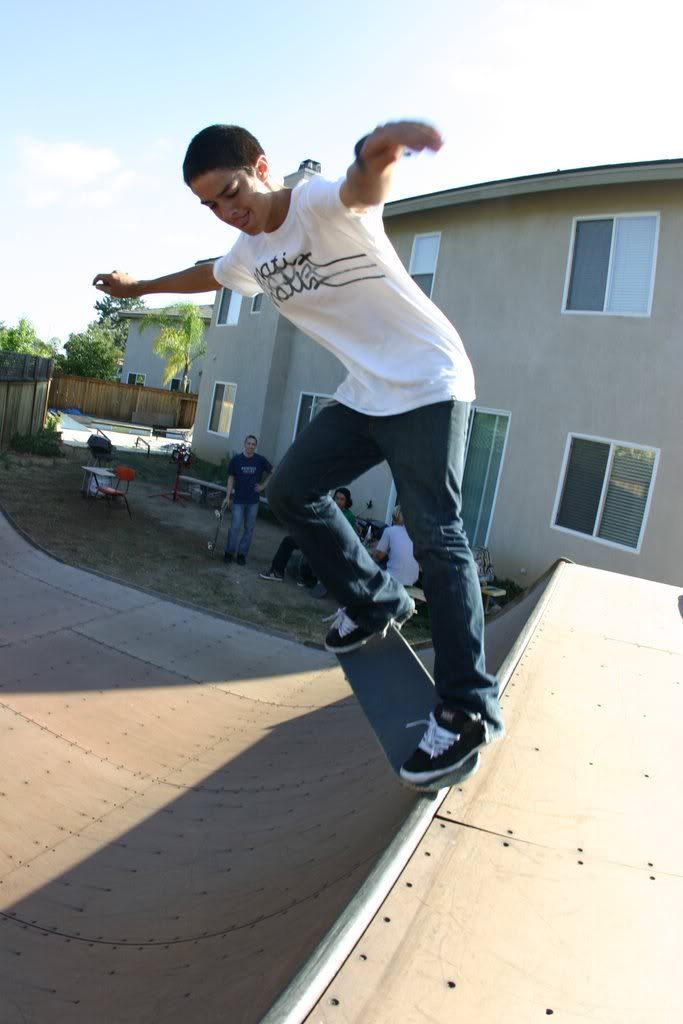 This is Taylor Shuffield, he has a really nice house so he has to watch out for crooks, but we have to watch out for his steezy crooked grind.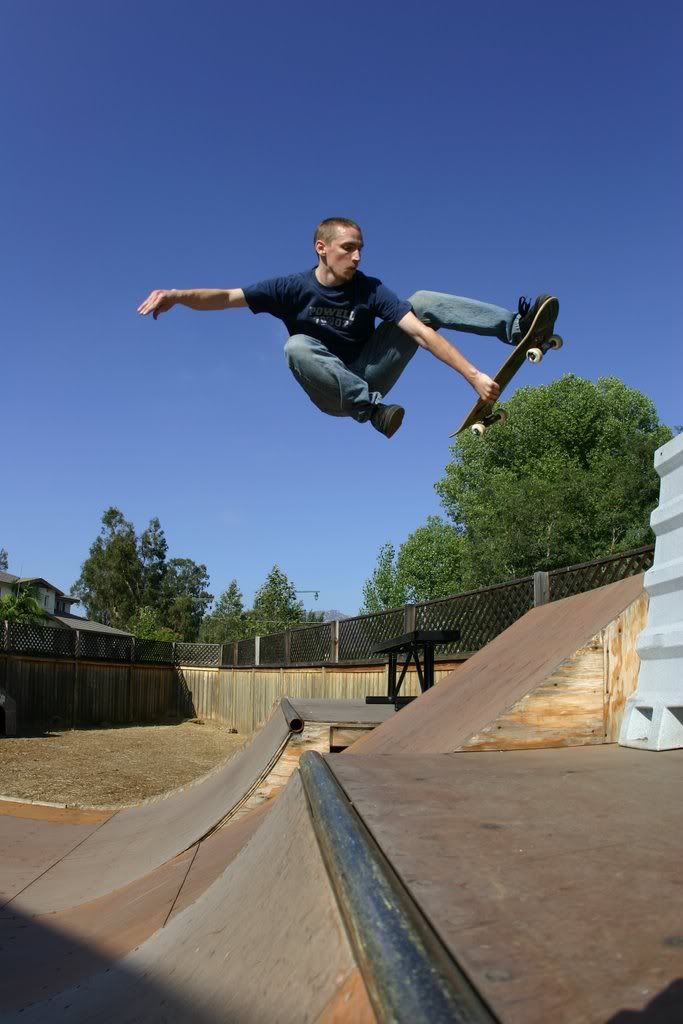 The Colonel Aric Sanders in the middle of his boneless air. He recently won the Colt Cannon mini ramp competition and won a year's supply of Circa shoes, Element decks, and Krux trucks. You can read about it in the Automatic Mag at Willys Workshop, its free so come in check it out. I still can't beat him at Street Fighter II.
Tailslide on the bench. Sick!!!

www.wbz4life.com
www.mavyn.com
www.willysantos.com
www.tmdance.org