"I wanna go fast."
"If you're not first, you're last."
-Ricky Bobby from
Talladega Nights
Did you know: Fatch, Allan, and Chris are doing another soccer team, so come support them in Poway tonight at 7. Wildboyz like sports.
Thought of the day: So many things are going on in my life right now and I'm not exactly sure where everything is going or what they mean. All I know is that I'm happy with things and I can't wipe this stupid smile off my face. Thanks. Moving, Japan, WBZ, Ostriches, there are countless things going on; all different and all somehow intertwined. The thing that really throws it off is the whole Japan thing. It seriously throws a wrench in my life cuz its not just a trip...its my life for at least a year. Maybs I'm just emo, maybs I just need to finish the little things, maybs I'm falling or fallen. Peace. Love. Faith.
-Alvinism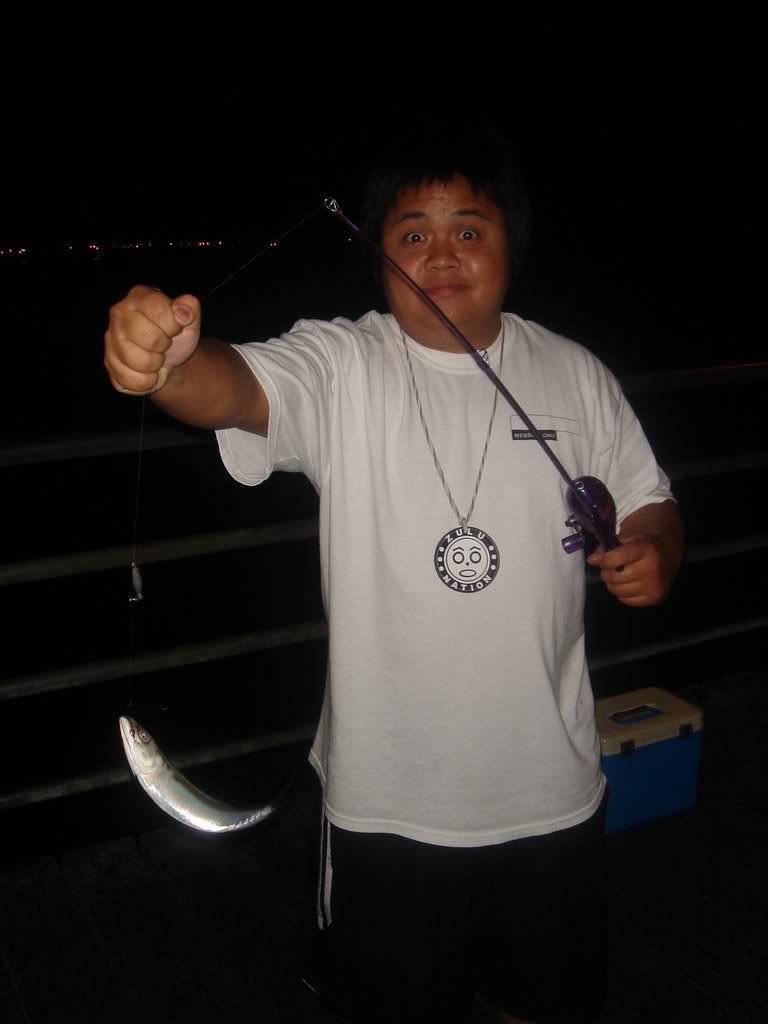 This is Fatch when we went fishing. We should be going deep sea fishig next week w/ Fatch, George, Willy, Scuba Steve, and Cato. Anyone else down? It'll be about $40 for 4 hours around 6-10 p.m.
This is Jamie, Toes, and I at house next to Mt. Soledad. We were chillin at house worth over 30 million dollars. Yes that is right, $30,000,000!!! Underground parking garage, 3 story windows, gold trimmed floors, BALLAS!!! WBZ got some connects yo!!!
www.wbz4life.com
www.mavyn.com
www.willysantos.com
www.tmdance.org