"Attitude is everything."
Did you know: Willys Workshop now carries The Hundreds clothing so come in and jump on that shizz cuz we already sold out of a lot of the paisley shirts and others. You can check out www.thehundreds.com to see some of the tees. We also will be carrying Crooks & Castles so come quick suckas!
Thought of the day: We seriously rode like almost every ride at Del Mar Fair yesterday. Thanks to my riding partners Cile, Ollie, and Willy who chose to withstand the janky throw up rides. I felt it until I slept last night. My real thought of the now is that ever since I turned in my paperwork for Japan, I've been feeling like time is closing in on me and all the time with the homies this summer is gonna go by quick. This by far has been one of the most eventful and fun summers ever! And its just beginning, I heart life. Peace. Love. Faith.
-Alvinism
This is after our 8th grade promotion at Edwin's house.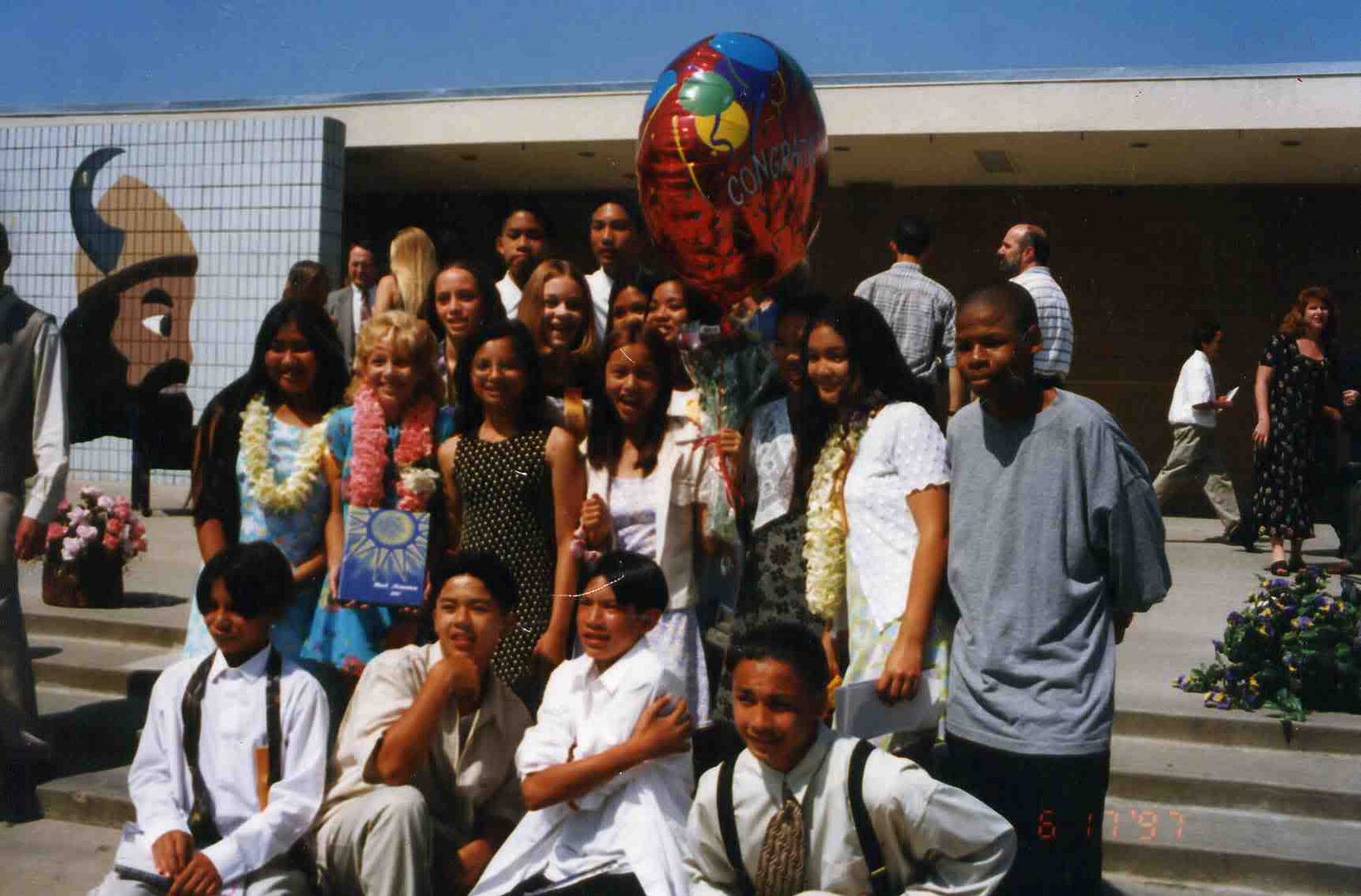 This is some of us at our actual 8th grade promotion. Dude, where has Monkey been?

www.wbz4life.com
www.mavyn.com
www.willysantos.com
www.tmdance.org