"Once a bboy...always a bboy!"
-Bboy JRazcal aka Fatch aka JR aka Wilfredo
Did you know: In chess, the queen is worth 9, the rook is worth 5, the bishop is worth 3, the knight is worth 3, pawns are worth 1, and the king is worth YO MAMA!!! You can now also click on the pictures below and blow the up and save em if you want.
Thought of the day: I feel like I'm getting a lil sick so I think Imma be chill modes tonight. Happy birthday to the General KJ Gonzales!!! You are a big boy now!!! This guy taught me my first dance routine in high school to Ja Rule's "Holla holla". When this guy first made Culture Shock San Diego they announced it over the whole intercom in the morning after the pledge of allegiance that he made it. I used to be scared of you in middle school cuz I saw a picture of you, TJ, and someone else and you had a gun. Ha! You're a funny guy man. Dang...Kay you doing big things man. Keep up the good work Wildboyz 4 life broskee.
-Alvinism
This is at my brother's high school grad party making us around sophomores.

Some of the guys at the very first Magic Mountain trip. I heart the WBZ.

Birthday boy!!!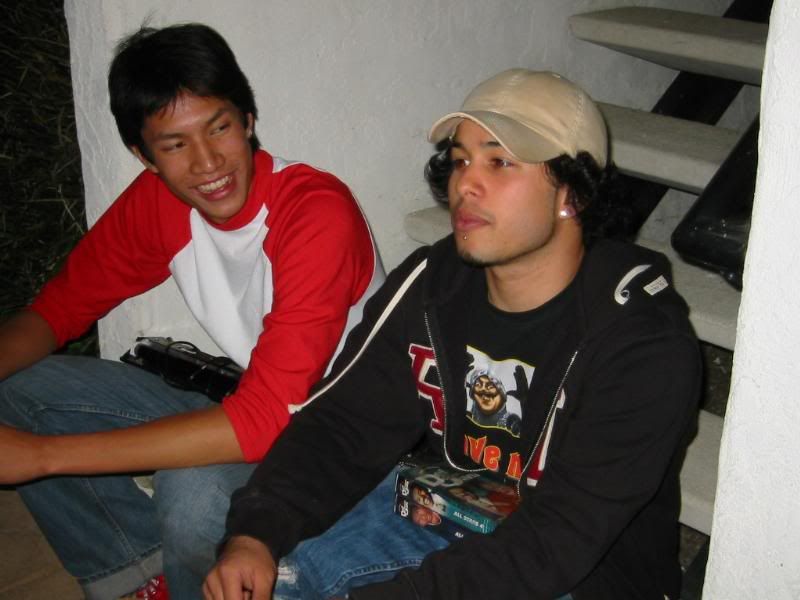 www.wbz4life.com
www.mavyn.com
www.willysantos.com
www.tmdance.org