Hi hi hiya this is the 76thof the many "Alvinisms" which are cool quotes, random facts, or just thoughts of the moment everyday. Check up on the Wildboyz website also because they are on there too under the Chronicles section so you can read old ones! Sign the guestbook please and show the Wildboyz some oo la la. Peace. Love. Faith.
"Truly great friends are hard to find, difficult to leave, and impossible to forget."
-G. Randolf
Did you know: Today my best friend Elainne Payumo graduated from San Diego State University! (hey lai, its weird how today is you grad and its also the 76th alvinism, yay for you!)
Thought of the day: Today Lainnee graduates and I'm so proud of her! Dude, do you know how many times she's studying, and I'm not talking 20 minutes before Friends comes on, I'm talking like all day! This girl really deserves all the credit and praise cuz she works her butt off! I don't know how she does school, work, nursing, friends, fams, and all the million things she has to take care of! Anyhow, sorry if I'm boasting about Lai, its just that I've spent a lot of time with my bestest ever since I moved back to SD and I'm having so much fun with the Wildboyz and friends so its good to have them as company. Tomorrow, Edwin and Vince graduate and I'll boast about them too so get ready for a bunch of mushy words you suckas! Come out to HOB on May 28th for grads, birthdays, Funx SD and my last performance with Mavyn!
Message for Lainnee: Hey bestest, sorry if I'm putting you on blast on the whole internet but I just wanted to tell you that I am super proud of you and I don't care if the whole world knows. I know how hard you work and that this day and everyday is yours. I really love you so much and I'm glad that we're kickin it more. Its funny cuz before it was you who was shy around the WBZ, now the tables have turned and I'm shy meeting all the nursing girls! Woohoo! Anyway, thank you so much for letting be a part of your life and I'm honored to be called your best friend. Mems when I told you in Kimtan's room that I love you like no one else can; I already know we get to spend the rest of our lives together and feel loved for the rest of our lives no matter what. That feeling will never leave us and that is why I love you so much dude. Thank you for always caring for me and just being the wonderful person you are. Have a good one and now you have officially been served on the internet.
-Alvinism
This is Lai and I at a Padre game, thanks for the pictures Cecile!
This is Lai and I at Leo's Bday at the Rox. Lai, you probably hate this picture cuz you're sooo red. Hahaha! Love it!!!
This is me at the Superbowl party at Ollie's. I'm not as crippled anymore.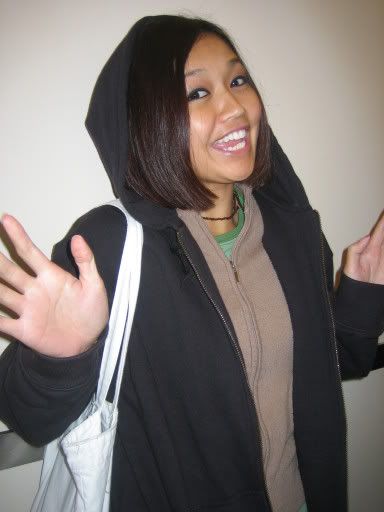 I love this picture!
www.wbz4life.com
www.mavyn.com
www.willysantos.com
www.tmdance.org