"An eye for an eye makes the whole world blind."
-Mahatma Ghandi
Did you know: The Baby Ruth candy bar was actually named after Grover Cleveland's baby daughter, Ruth.
Thought of the day: Yippeee!!! I'll be at The Growing Place in Poway from Monday through Friday if you wanna find me cuz I'll be working! The funniest thing is last Friday I was in the room w/ the kids and one of them said, "Hi, I'm Ivan" and then proceeded to kiss me 3 times on the cheek. I was like, "uhhh, hello...what are you working on?" Weird and funny kids. You gotta love them. I gotta give a big shout out to my home girl Juli for the recommendation for the job! You are a life saver woman!!!
Congratulations to both Purple Haze teams on their victories. If you didn't know the two teams played at the same time on back to back courts resulting in one blowout and one overtime thriller. If ya'll don't know wassup come support the Wildboyz and the Purple Haze at AIU on Mondays and Thursdays. BALLIN!!!
Oh, I also gots to give a big big shout out to my fam bam in Fuller-tan. CONGRATULATIONS TEAM MILLENNIA on the first place. I hope you all enjoy this and take it all in. The spirit of TM and of just dancing is something not everyone gets to experience so always remember why you wanted to be on TM, the love of dance. Be humble. Be thankful. And take care of each other. We alumni support you till the end. I especially wanna say great job Danny, Em, Tony, and all of you leaders and role models up there. You are true inspirations and I hope you continue your love and support. I miss all of you. Congratulations again. I love ya'll.
-Alvinism of the Wildboyz
-I choose you
This is us excited while waiting to go in. We're also grubbing on shrimp, crackers, cheese, ham, raviolis, fruit, pasta salad and bbq weinies for appetizers as we wait! Yippeeee!!! Kaazzzooo!!!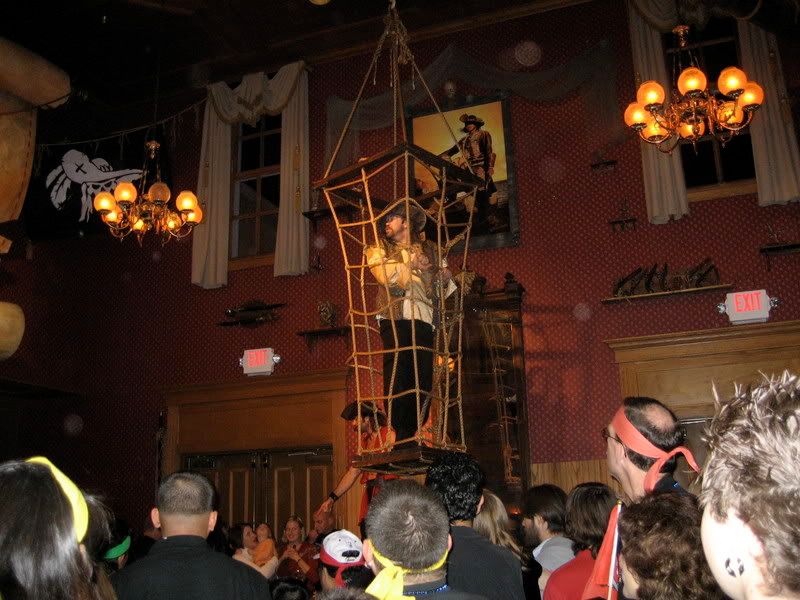 While in the waiting area there was a comedic pirate captured who talked trash to the audience. The Pirates adventure try to swindle you into buying $12 headbands, its just cloth w/ the Pirates logo.
We were the purple pirates, the funny thing is that I was taller than him, but he could do all the flips and stuff. The orange guy was like a washed up rock star on steroids, the red guy looked really authentic, the yellow guy was a suave macho guy, the blue guy was a bad actor and I think might have been gay, and the green guy was a circus performer. Did I mention, they top your cup of beer all night!!! Kaazzooooo!!!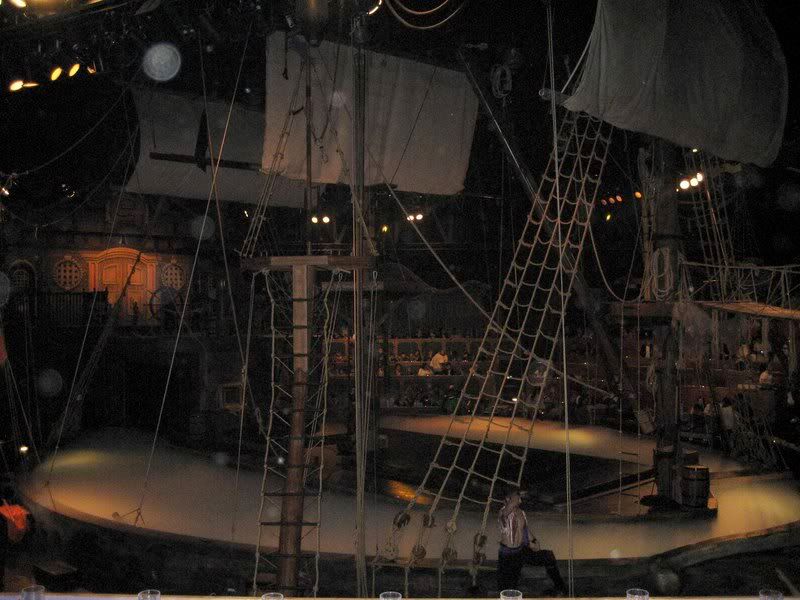 Isn't it weird that the water was inside of the boat? They even involve the crowd and have them race in little boats in the water...but its in the ship. Oh well, can't be too picky. It was really sick! Thanks Preezy!

www.wbz4life.com
www.mavyn.com
www.willysantos.com
www.tmdance.org