"Before you embark on a journey of revenge, dig two graves."
-Confucius
Did you know: Bourbon is the official spirit of the United States because of an act of Congress.
Thought of the day: Yesterday was a very frustrating day w/ the search of new fulfilling job cuz I stared at the computer for like 4-5 hours. But if my parents can come to America w/ squat and then come up 5 houses+ then I can always work a little harder. I guess you can say that my parents inspire and motivate me to keep at things and that anything can happen. Thanks ma and pa.
The Purple Haze games were fun, the first team lost but there is always a feeling out perioud so there's nothing to be worried about, it's a few of their first time playing together as a team and few of them since middle since they been ballin together so no worries. Hopefully Leo makes a speedy and complete recovery. The second team won and Eric "the man-beast" was tearing it up on the boards and was getting to the line like every 2 minutes. Good job to both teams and the WBZ, WGZ, and Wild fam bam will be there to support and love. Oh and don't forget to check out the Wildboyz C team after the games! Yes that is correct! Wildboyz C...starting line up...Toe-Knee aka skeletor, Edwin aka Hamster, and yours truly Alvin aka Alvinism. Yeah, we're only three deep but we like to throw the ball at the basket after the real ballas do their thang, but your welcome to play! 2 ball bust or 21! Anyhow, I hope your Monday went by fast and that you have a wonderful week. Peace. Love. Faith.
-Oh yeah! Does anyone want to go to Monster Jam? It's monster trucks!!! Come on! How often do you see giant trucks running over cars!?! It'll be like $10-$25! Either January or February depending on how far the Chargers go in the playoffs, so lets hope for Feb!!!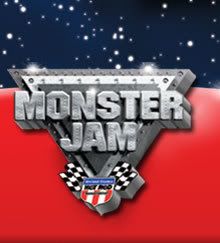 This says White America all over it. Lets go! Drink beer, wear flannel, steel toed boots, cheer at the sheer gnar of big trucks smashing stuff! Sugoi! I mean "HELL YEAH!"
This has been my favorite truck of all time, Grave Digger. I've like it before it became soo popular, I'm talking Bigfoot and Bearfoot days.
-Alvinism of the Wildboyz

-The best part of my day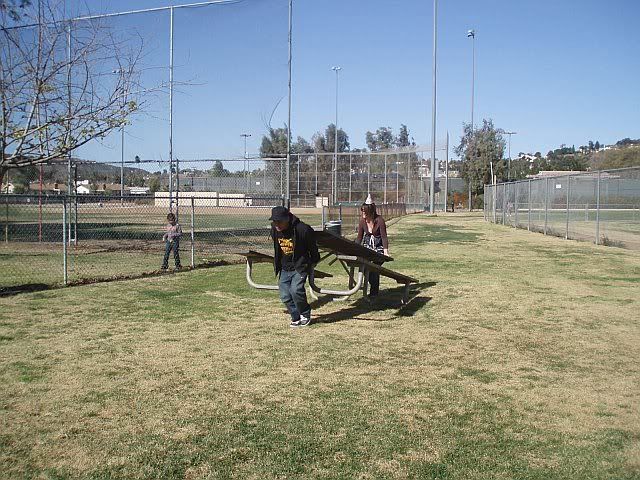 I dragged this piece of crap all the way from the field in the back and had to take like 3 breaks. But Preezy came to help in then end and it worked! Thank you! My legs are still sore.
This is my niece Reinah, she's been asking for a dog so I thought she'd like to come to dog park. We even borrowed Fatch's dog for the occasion. Thanks for your horny dog Fatcho!
Rose and Milo, he was dominated by Mr. Magoo. Milo had no idea what to do in the dog park! Ha! Ollie's pomeranian, Prince, couldn't make it out cuz he says Prince might have a heart attack. Jenny and her pomeranian Comet came later too.
Reinah, Mr. Magoo, and myself. It was good day for everyone.

www.wbz4life.com
www.mavyn.com
www.willysantos.com
www.tmdance.org