"If you don't like something change it; if you can't change it, change the way you think about it."
~Mary Engelbreit
Did you know: The Osaka Castle was completely rebuilt and only some to most of the outer and inner walls are original. I believe. It was sick at night, I'll check it out later. Take the Yodobashi line exit Deikukocho exit hop onto the red line and then buy another pass to something 4Chome and your there! Its a lot easier than it sounds.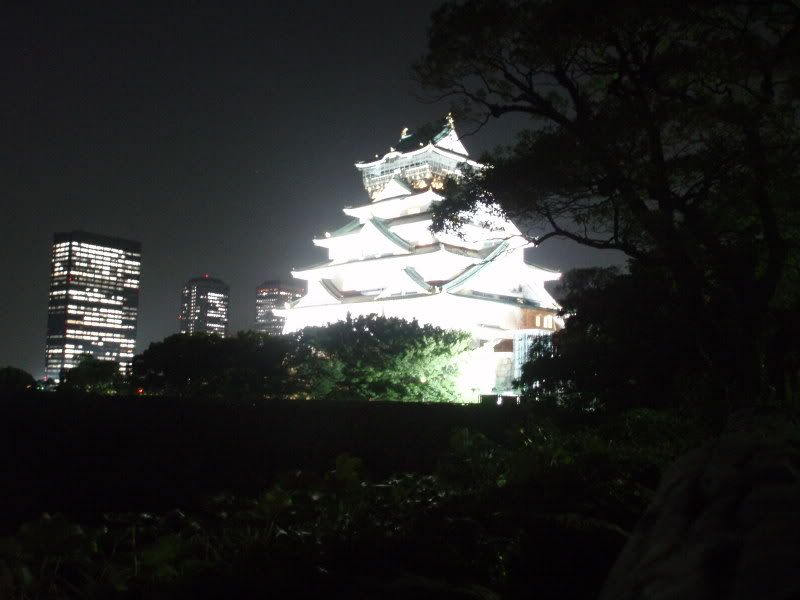 This picture is from afar, read on young buck and see the photos below.
Thought of the day: So I'm started to getting used to all the Japanese people being around me and the lack of English, I'm also getting used to using the subway and train so I can get around. I like the place I'm at and the people around me are cool, but they ain't Wildboyz. No matter cuz Imma live it up here as much as I can. I mean, it was only the second day and I already saw the Osaka Castle and some authentic Kenpo or Kempo training center. It sounds cool, but painful cuz they whack the shit out of each other. Today I try to get phone so I can get a hold of Vince and my roommies when I'm in a pinch but so far it looks as if things will be okay. More to come. Peace. Love Faith.
-Alvinism of the Wildboyz/Mavyn/Osaka Dominators
-
Now thash ah schpicy meataballa!!!
www.wbz4life.com
www.mavyn.com
www.willysantos.com
www.tmdance.org
www.iloveapriljoycalalay.com (j/k, this doesn't exist, but maybe later, super gag modes!)