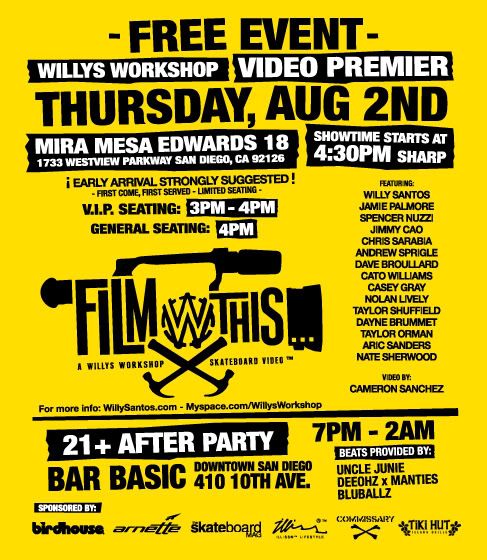 "Trouble is only opportunity in work clothes."
-Henry J. Kaiser
Did you know: The actual playing time in a Major League Baseball game which lasts about two and a half hours has been clocked at 9 minutes and 55 seconds.
Thought of the day: Not much to say besides I'm getting a raise at my school job but on the other hand I have to pay for health insurance so it pretty much covers it. Grow up pay equals grown up pains.
Leo is signing w/ the Air Force so congrats to him. If you don't know, I've always been fascinated w/ flying; mostly jets or helicopters. Yeah yeah yeah, its a kid's dream but if Lance Bass almost got a shot at space I might get a shot in the air. Good luck my friend and I wish you the best.
Quick recap of the weekend: Drinking at Heat started sucky but ended up fun. Chuck and Larry is a funny movie. I love skateboarding. Peace. Love. Faith.
-Alvinism of the Wildboyz
-Two weeks!
www.wbz4life.com
www.mavyn.com
www.willysantos.com
www.tmdance.org